Dirty play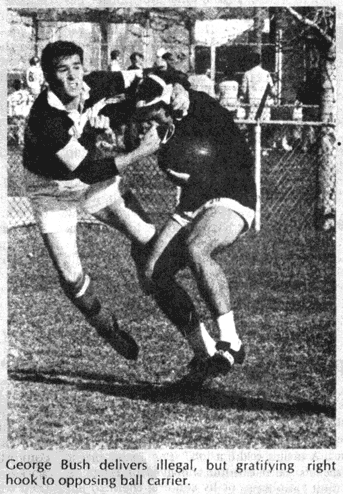 According to Bob Harris:

Incidentally, while rugby is a contact sport, every player knows that tackling above the shoulders is a foul. So is leaving your feet during a tackle. Either of these is serious enough that the other team is immediately awarded a penalty kick, often directly resulting in points for the other team.

So even without throwing a punch, Bush is already well outside fair play.

Grasping an opponent by the back of the head and punching him in the face is beyond the pale -- I've watched rugby avidly for years, and I've never seen it during an open-field tackle like this, honest -- and will typically result in a player being immediately sent off.